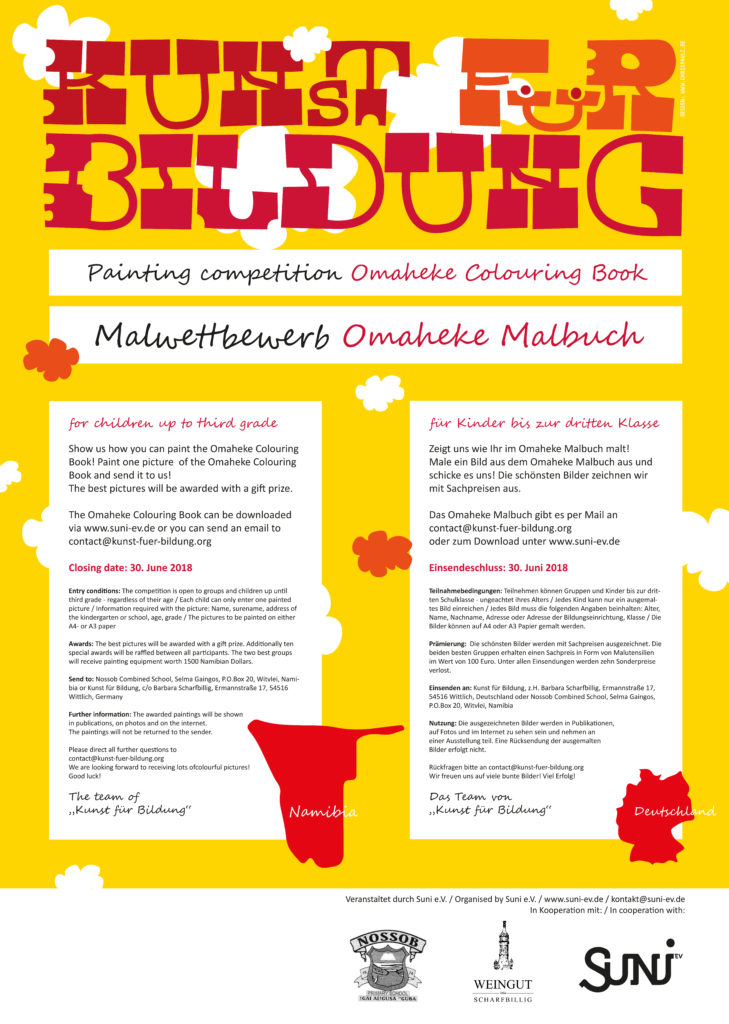 Show us how you paint the Omaheke Colouring Book! Suni e.V. and the team of "Kunst für Bildung" invite you to join our painting competition until 30. June 2018 for children up to grade three.  You can participate by yourself, with a kindergarten group or a school class. Paint one picture or copy one picture of the Omaheke Colouring Book and send it to us!
______________________________
Zeigt uns wie ihr im Omaheke Malbuch malt! Suni eV. und das "Kunst für Bildung" – Team veranstalten bis zum 30.6.2018 einen Aus-Malwettbewerb für Kinder bis zur dritten Klasse. Teilnehmen kann mal als Einzelperson oder mit einer Kindergartengruppe oder einer Schulklasse. Male ein Bild aus dem Omaheke Malbuch nach deinen Vorstellungen aus oder male es ab und schicke es uns!